About Us
CRS is one of the leading companies in the UK that specialise in end-to-end crime and fraud prevention services.
From the selection of the best personnel using our Employment Screening and candidate vetting tools, Online Fraud Detection – selling stolen goods on the internet, or 'e-fencing' – to the recovery of fair and justifiable amounts of compensation from individuals who commit deliberate, wrongful acts, we provide bespoke solutions designed to minimise negative impact on your profits and help your business grow.
Combining state-of-the-art technology, smart research and data analysis with good, old-fashioned face-to-face time, we provide our clients with a range of products that are easy to implement and adapt according to scale and business priorities.
We embrace and seek proactive collaboration and ongoing dialogues not only with our clients but also industry-related organisations and trade bodies and regularly defer to a network of security professionals and legal advisors working on the front line of crime deterrent and prevention.
Our Team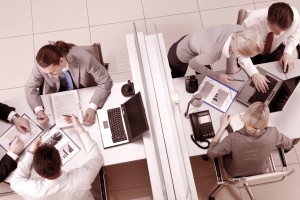 CRS employs an experienced team of industry professionals.
From dedicated Account Managers, Claims Administrators, Collection Advisors and Mediators to on-site training staff, software developers and our in-house and fully-qualified legal team and Compliance Officer, we take pride in delivering a truly hands-on support network to meet your needs.