Online Fraud Detection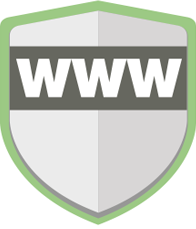 Over recent years the number of internet auction sites and classified ad portals available to fraudsters has grown exponentially.
Goods are unlawfully taken by individual shoplifters looking to make a quick buck or stolen to order by organised crime rings and then offered for sale – at 'white market' prices – on these auction sites or placed as a classified adverts and bought by unsuspecting buyers. This practice is commonly referred to as 'e-Fencing'.
'Big ticket', high value and luxury brand items – genuine or counterfeit – are most often traded in this way due to fast turnaround and consumer desirability. With huge advances in smartphone technology, items can be photographed and listed for sale – and even sold – within minutes of being stolen.
Our Approach
We approach Online Fraud Detection using a mix of state-of-the-art technology and software with tried and tested detective work.
Our in-house detection team works in collaboration with online auction and trading site owners, police officers and ex-offenders, drawing from years of experience at both ends of the spectrum in this field of online fraud.
We also offer a full on-premise consultation service to clients, to analyse their current Online Fraud concerns and implement preventative solutions across the whole supply chain to help minimise the costs associated with such activity in the future.
To discuss your Online Fraud Detection requirements in more detail, please contact us.
Testimonials
Instant Results

"Even during the monthly trial with CRS where we had deliberately highlighted just a limited set of products and parameters to evaluate and test, within the first week of operation, some 15 cases of illicit online trading were identified, resulting in 12 cases for further disciplinary action and recovery. This is a fantastic system, made …

Assurance that our brand is protected

"CRS provide us with online illicit trade monitoring, a service thoroughly enjoyed by end user investigators. This provides us with assurance that our brand revenue is protected along, with an additional recovery generator.Within the first week of use, a large scale theft of stock was highlighted with recovery payment made by the offender almost immediately!" …